Product Traceability System
---
GRIMI has established a product traceability big data platform by using advanced technologies such as Internet of Things, cloud technology, Internet and mobile internet. The platform includes IC card management, production code, product scan code, data collection in production process, weight management, code management, Warehouse management, distribution management, laboratory management, traceability query, data analysis and other modules. The modules of the platform adopt component management, building blocks, to meet different enterprise management modes, and fully support mobile/tablet mobile terminal applications. The system has been successfully applied in many enterprises such as Guangxi and Yunnan.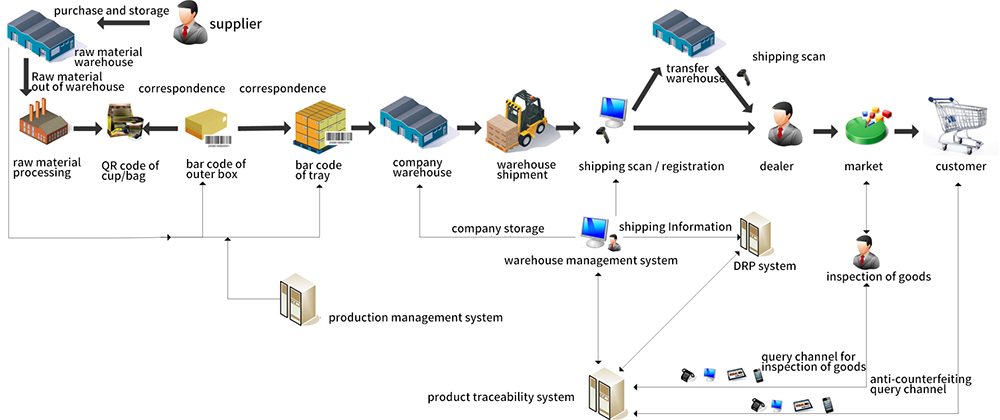 One product corresponds to one code, and it can be assigned online.
It can achieve traceability and risk control of product quality and payment security.
It integrates RFID, barcode/two-dimensional/word recognition, IC card, bar code printer, ink jet printer, laser coder and many other devices.
It uses touch screen and hand held scanning technology to greatly improve the efficiency of inbound and outbound.
It supports group management mode.